Welcome

to the neighborhood!
Waterleaf is a gorgeous 607 home community located in the East Arlington area of Jacksonville, Florida. Waterleaf is convenient to everything as we are 7.5 miles from the beautiful Jacksonville Beaches, 9 miles to Naval Station Mayport, and 12.5 miles from downtown Jacksonville. Onsite amenities include a sparkling blue swimming pool, children's waterpark, basketball courts, and kids playground. We have 12 ponds nestled throughout the community and two quiet walking paths through our very own nature preserves. Waterleaf is a spectacular place to call home!
Monday, July 17, 2017 @
03:07 PM
Good Morning Neighbors!
The board and management team want to extend our seasonal pool monitor position to everyone in the community.
Do you know someone that would be the perfect fit for our pool monitor?
Are they polite, able to handle a busy day at the pool?
The hours are 10-8, Saturday and Sunday.
Please follow this link to apply for the pool attendant position.
Saturday, July 1, 2017 @
08:07 AM
Hello Neighbors, our management office will be closed Tuesday, July 4th in observance of the holiday. The office will re-open Wednesday, July 5th.  How will you celebrate this independence day? Visit Jacksonville has a list of events happening in town this 4th of July. Looking for something family friendly? Fun for first coast kids has a running list of events that you can bring the little ones out to.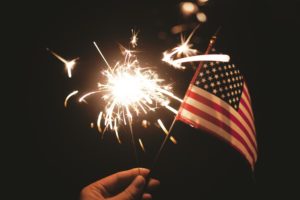 Happy Independence Day!
Thursday, June 29, 2017 @
08:06 PM
Good Afternoon Neighbors. We have been given the all-clear and the pool is ready to be opened. As a reminder, there is still a final fiberglass repair scheduled for next week but, it does not interfere with the pool operation or chemicals. Have a great weekend!
Tuesday, June 27, 2017 @
02:06 PM
Good Morning Neighbors,
We had to temporarily close the pool on Monday as, although the chemicals levels were balanced, they were not being circulated. We are expecting to have the pool re-opened by mid-week.
As you know, we are dealing with a leak that we discovered in May. However, this crack has been steadily worsening since March of last year.
The board and management want to ensure that the repair is completed permanently and correctly. We have consulted with many companies in the industry and the consensus is that the manufacturer is best suited to repair the tank.
Due to the heavy rains for the past two weeks the manufacturer's schedule has been delayed. However, we are attempting to ensure the pool is in running order while the repair is ongoing. The large void created by the back-wash has been sealed and the pool was re-opened Friday. However, because there is still fiberglass work to be completed (scheduled for next week) there was an issue with circulation.
We have corrected the issue and the pool does have safe levels of chemicals.
The systems are up and running and we expect the pool to be re-opened mid-week this week. We expect the final repair will be completed next week.
Please reach out if you have any questions.
Tuesday, June 6, 2017 @
08:06 PM
Dear Residents,
The pool will be closed beginning on June 7th, due to an unexpected failure of one of its components. The down time is expected to be 2 – 3 weeks. Onsite Maintenance and Management discovered the pool was having trouble maintaining water levels. As a result, a leak detection company was hired and we learned the source of the leak was a preexisting crack in the main pool tank.
The crack appeared to have been repaired previously at some point in the past. The Board of Directors and Management have been working to maintain the pool open for as long as possible, while the issue was being further investigated.
However, now the leak has progressed significantly, causing an issue to maintain the pool chemicals and causing a major expense due to water consumption. Many professionals in the industry have been brought in, several solutions have been discussed and proposed and the Board has decided to move forward with the best solution based on professional consensus. This also keeps the pool closed for the shortest period of time.
The manufacturer of the failed component is expected to complete the work on June 19th and have the pool reopen by Friday June 23rd. The intent is to have this completed as soon as possible, as summer is getting underway.
We will keep everyone up to date via the community board, social media and the website.
We appreciate your understanding.
Sincerely,
Board of Directors and Management
Thursday, May 25, 2017 @
06:05 PM
Hello Neighbors!
As a reminder, our offices will be closed on Monday May 29th in observance of the holiday. We will return to our regular business hours Tuesday, May 30th.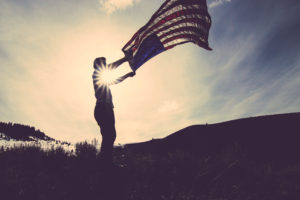 There are many ways we can be mindful this memorial day weekend. The Jacksonville National Cemetery will hold its 2017 Memorial Day Celebration  Saturday, May 27th at 10 a.m. This ceremony will be held at the flag pole.
4083 Lannie Road
Jacksonville, FL 32218
(904) 766-5222
Wednesday, May 24, 2017 @
02:05 PM
Hello Neighbors,
It's that time of year again. The weather is heating up (when it's not raining) and school is (almost) out for the summer. We've done all the planning all that's missing is you!
Please join us for our "End of School Party & Food Truck Event." It is being hosted June 3rd from 11 a.m. – 2 p.m at the community Amenity Center and pool.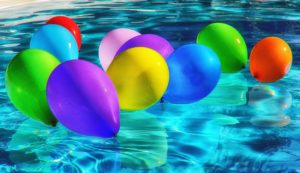 We are inviting the whole neighborhood to come out and splash into the summer. We will be handing out popsicles, playing summer tunes, and having good clean fun.
In addition, we are going to have a bounce house for the kids and there will be TWO food trucks. Yes, they do take debit cards. We are excited to announce we will have JoyShtick Food Truck. This truck has TV and gaming console built into the truck. The kids are GONNA FREAK! And, nothing says a summer pool party like Pele's pizza!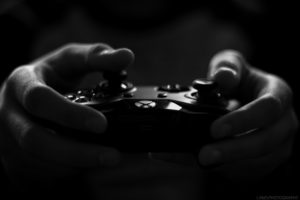 *Community Rules state children under 12 must be accompanied by an adult. Please plan to come and enjoy the event with them.
Monday, May 15, 2017 @
10:05 PM
Hello neighbors. Rules and guidelines are a big part of what keeps our community beautiful and uniform. Please take a few minutes to review the updated Architectural Control Committee/Architectural Review Board Guidelines. These updates to the guidelines were approved by the board at the most recent homeowner's association board meeting.
Friday, April 28, 2017 @
05:04 PM
Pool repairs have been completed this afternoon. A pool cleaning is scheduled for this afternoon and re-fill will continue overnight. We will update with the time the main pool is due to reopen tomorrow. In the meantime the kiddie splash pad is still open. We appreciate your understanding. Have a great weekend!
Wednesday, April 19, 2017 @
01:04 PM
Spring is in full effect and the management office has gotten several reports of swarms of flying bugs. Homeowners were concerned that these pests were midges breeding in the ponds. We always take these reports seriously and consulted with our lake management experts at Aquatic Systems. Their biologist tested the ponds and did not find any evidence of midges. However, they did spot "no-see-ums".
A few differences between midge flies & the no-see-ums: midges are larger – about the size of mosquitoes while the no-see-ums are tiny. Midges don't bite while the no-see-ums do. Midge fly larvae originate from ponds while the no-see-um larvae can come from under bark, rotting wood, compost or other similar locations, like the canal & low lying swampy areas like those that surround Waterleaf but, not usually ponds as the water moves too much.
Treatment can be performed to homeowner's yards by pest control companies with a chemical spray or a fogging machine.