Welcome

to the neighborhood!
Waterleaf is a gorgeous 607 home community located in the East Arlington area of Jacksonville, Florida. Waterleaf is convenient to everything as we are 7.5 miles from the beautiful Jacksonville Beaches, 9 miles to Naval Station Mayport, and 12.5 miles from downtown Jacksonville. Onsite amenities include a sparkling blue swimming pool, children's waterpark, basketball courts, and kids playground. We have 12 ponds nestled throughout the community and two quiet walking paths through our very own nature preserves. Waterleaf is a spectacular place to call home!
Thursday, May 25, 2017 @
06:05 PM
Hello Neighbors!
As a reminder, our offices will be closed on Monday May 29th in observance of the holiday. We will return to our regular business hours Tuesday, May 30th.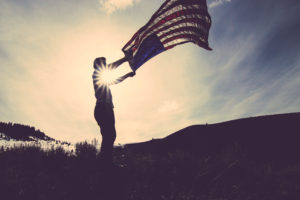 There are many ways we can be mindful this memorial day weekend. The Jacksonville National Cemetery will hold its 2017 Memorial Day Celebration  Saturday, May 27th at 10 a.m. This ceremony will be held at the flag pole.
4083 Lannie Road
Jacksonville, FL 32218
(904) 766-5222
Wednesday, May 24, 2017 @
02:05 PM
Hello Neighbors,
It's that time of year again. The weather is heating up (when it's not raining) and school is (almost) out for the summer. We've done all the planning all that's missing is you!
Please join us for our "End of School Party & Food Truck Event." It is being hosted June 3rd from 11 a.m. – 2 p.m at the community Amenity Center and pool.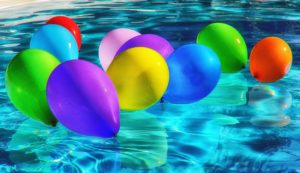 We are inviting the whole neighborhood to come out and splash into the summer. We will be handing out popsicles, playing summer tunes, and having good clean fun.
In addition, we are going to have a bounce house for the kids and there will be TWO food trucks. Yes, they do take debit cards. We are excited to announce we will have JoyShtick Food Truck. This truck has TV and gaming console built into the truck. The kids are GONNA FREAK! And, nothing says a summer pool party like Pele's pizza!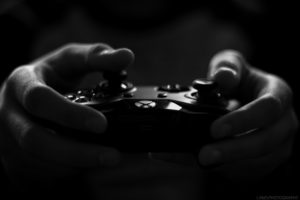 *Community Rules state children under 12 must be accompanied by an adult. Please plan to come and enjoy the event with them.
Monday, May 15, 2017 @
10:05 PM
Hello neighbors. Rules and guidelines are a big part of what keeps our community beautiful and uniform. Please take a few minutes to review the updated Architectural Control Committee/Architectural Review Board Guidelines. These updates to the guidelines were approved by the board at the most recent homeowner's association board meeting.
Friday, April 28, 2017 @
05:04 PM
Pool repairs have been completed this afternoon. A pool cleaning is scheduled for this afternoon and re-fill will continue overnight. We will update with the time the main pool is due to reopen tomorrow. In the meantime the kiddie splash pad is still open. We appreciate your understanding. Have a great weekend!
Wednesday, April 19, 2017 @
01:04 PM
Spring is in full effect and the management office has gotten several reports of swarms of flying bugs. Homeowners were concerned that these pests were midges breeding in the ponds. We always take these reports seriously and consulted with our lake management experts at Aquatic Systems. Their biologist tested the ponds and did not find any evidence of midges. However, they did spot "no-see-ums".
A few differences between midge flies & the no-see-ums: midges are larger – about the size of mosquitoes while the no-see-ums are tiny. Midges don't bite while the no-see-ums do. Midge fly larvae originate from ponds while the no-see-um larvae can come from under bark, rotting wood, compost or other similar locations, like the canal & low lying swampy areas like those that surround Waterleaf but, not usually ponds as the water moves too much.
Treatment can be performed to homeowner's yards by pest control companies with a chemical spray or a fogging machine.
Thursday, April 13, 2017 @
01:04 PM
The management office will be closed Friday April 14th, Monday April 17 and Tuesday April 18th. Please don't hesitate to reach out to us by email and we will get back to you as soon as possible. Have a wonderful Easter.
Property Manager email: enewbold@kwpmc.com
Monday, April 10, 2017 @
12:04 PM
Just a reminder that there is an HOA meeting this Thursday, April 13th, at 6:00pm in the Waterleaf Elementary School library/media room. Homeowners are welcome to speak during the Homeowners Forum held at the conclusion of Board business. Please be sure to sign up on the form. Each homeowner is allowed the floor for 3 minutes. Thanks and hope to see you there!
Tuesday, March 14, 2017 @
04:03 PM
Just a reminder that there is an HOA meeting this Thursday, March 16th, at 6:00pm in the Waterleaf Elementary School library/media room. Homeowners are welcome to speak during the Homeowners Forum held at the conclusion of Board business. Please be sure to sign up on the form. Each homeowner is allowed the floor for 3 minutes. Thanks and hope to see you there!
The board of directors will be meeting with the association's attorney this Wednesday, March 15th.
Monday, February 27, 2017 @
08:02 AM
Dear Waterleaf Residents,
Thank you for welcoming us into your community. When you bought your home in Waterleaf you became a part of a community and agreed to its rules to ensure order.
Effective March 1st, 2017 our management team will institute inspections to observe and document homes with violations.
Please read and become familiar with your governing documents as a refresher of the association's rules.
The enforcement of the rules and regulations, including, but not limited to, those below; set forth by the governing documents of the association will be implemented.
1. Parking:
a. Residents and guests can park their vehicles in the designated parking spaces which include driveways, garages or any surfaces indicated for parking.
b. Undesignated parking areas include the following:
i) In front of mailboxes ii) Grass iii) Sidewalk
c. Any vehicles which violate the regulations will be warned and may be fined.
2. Pets:
a. As per Duval County Ordinances, pets are to be leashed at all times.
b. Picking up after your pet is the law. All owners found not picking up after their pet are subject to fines.
3. Garbage cans:
a. Garbage pickup days are Wednesday. Recycling pickup is Tuesday. Bulk waste is picked up every other Tuesday. Garbage cans are to be put out no earlier than 6:00 p.m. the day before, and are to be returned to the home and placed where they are not visible from the outside of the home by the end of the following day. Bulk waste should be hidden from view until collection day.
4. Architectural Modifications:
a. Modifications to the exterior of homes are to be submitted to the association for approval. Below are examples of some modifications:
i) Shutters  ii) Fence  iii) Security Cameras  iv) Satellite Dishes  v) Screened Enclosures  vi) Pools  vii) Landscape  viii) Pergolas
5. Exterior Maintenance:
a. Owners shall maintain all exterior surfaces and other improvements located on Lot and right of way in a neat, orderly and attractive manner. This includes but, is not limited to:
i) Landscaping (lawns)  ii) Pools  iii) Mailboxes  iv) Gutters/ Shutters  v) Lights  vi) Paint  vii) Driveway
Any residents who violate the rules are subject to fines. If you see any violations occurring or have any questions regarding the association, you can reach the management office at 904.642.7547 or email at enewbold@kwpmc.com.
Office hours: Monday – Thursday 8 a.m. to 1 p.m. and Friday 12 p.m. to 5 p.m.
Tuesday, January 24, 2017 @
05:01 PM
Hello Residents,
Office phones are back online! We apologize for any inconvenience and look forward to hearing from you.
Elle