Welcome

to the neighborhood!
Waterleaf is a gorgeous 607 home community located in the East Arlington area of Jacksonville, Florida. Waterleaf is convenient to everything as we are 7.5 miles from the beautiful Jacksonville Beaches, 9 miles to Naval Station Mayport, and 12.5 miles from downtown Jacksonville. Onsite amenities include a sparkling blue swimming pool, children's waterpark, basketball courts, and kids playground. We have 12 ponds nestled throughout the community and two quiet walking paths through our very own nature preserves. Waterleaf is a spectacular place to call home!
Wednesday, January 6, 2016 @
06:01 PM
Come on out to our first 2016 Waterleaf HOA Board Meeting
Location:  Waterleaf Elementary School – Media Center
Date/Time: January 21st, 6 PM
We hope to see you there.
Monday, November 30, 2015 @
05:11 PM
Please be advised the 2015 Annual Meeting is;
Thursday, December 10, 2015, at 6:00pm.
Location is Waterleaf Elementary School
450 Kernan Blvd.
Jacksonville, FL.
Sunday, November 22, 2015 @
04:11 AM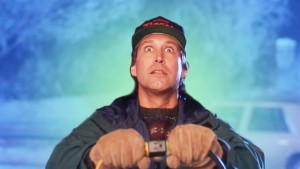 We are going to try this again, please join us today to help make the entrance beautiful.
Annual Hanging of the Holiday Lights

 Please join us at 1pm December 11th at the pool to help make our entrance festive! It's always a fun time!! Please contact us if you're available.
Wednesday, November 4, 2015 @
03:11 PM
Monday, October 26, 2015 @
03:10 PM
Reminder: Waterleaf Halloween Party is this Friday evening, October 30th. The party starts at 6pm and will go till 8:30pm. The location is the Waterleaf Amenity Center.
Come on out in your costume, there will be fun and games for all ages.
Please bring your pass card to gain access to the amenity center, we hope to see you there.
If you are in need of service hours, we will be setting up around 4:30pm and can use your help!
Tuesday, September 29, 2015 @
02:09 PM
We had a very productive board meeting and have some very exciting events for our neighborhood coming up. As with many of our events, we need help, so if you have time to volunteer or need service hours for school, we can help.
Save the Date, our Annual Halloween Party will be October 30th at the Amenity Center. This is a costume party for the children of Waterleaf, so please come in costume and your access card to join the fun. There will be games and events for all ages.
We will having a community yard sale November 7th. This is a great chance to clean out the old and maybe make some cash for the holidays.
Lastly, we'll be hanging the community holiday lights on December 5th. We need as much help as we can get. We'll be meeting at the Waterleaf Amenity center 8am on Dec. 5th.
If you like to help out, just send an email to support@waterleafhoa.com to let us know.
Thanks
Waterleaf HOA Board of Directors
Tuesday, September 22, 2015 @
02:09 PM
Waterleaf HOA Board meeting – Sept. 24h, 6pm, Waterleaf Elementary school cafeteria.
we hope to see you there.
Wednesday, July 29, 2015 @
01:07 AM
The next board meeting, August 27th 6:30 PM Location Waterleaf Elementary School library.
We hope to,see you there.
Monday, June 15, 2015 @
05:06 PM
Wednesday, June 3, 2015 @
03:06 PM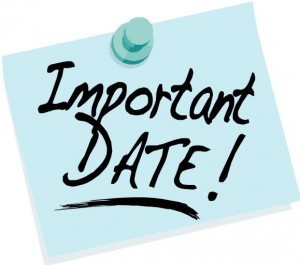 Semi-annual Assessments are due!

 Check today's mailbox for an invoice from PMSI for your semi-annual HOA assessments.
Assessments are due July 1, 2015. Please make your check payable to Waterleaf HOA & be sure to include your account number, which is listed on the top right of your invoice. Please contact our Community Association Manager, James Powell, with any questions at 904.225.9070, ext 113.