Welcome

to the neighborhood!
Waterleaf is a gorgeous 607 home community located in the East Arlington area of Jacksonville, Florida. Waterleaf is convenient to everything as we are 7.5 miles from the beautiful Jacksonville Beaches, 9 miles to Naval Station Mayport, and 12.5 miles from downtown Jacksonville. Onsite amenities include a sparkling blue swimming pool, children's waterpark, basketball courts, and kids playground. We have 12 ponds nestled throughout the community and two quiet walking paths through our very own nature preserves. Waterleaf is a spectacular place to call home!
Tuesday, January 24, 2017 @
05:01 PM
Hello Residents,
Office phones are back online! We apologize for any inconvenience and look forward to hearing from you.
Elle
Saturday, January 21, 2017 @
09:01 AM
Hello Neighbors. The management office recently underwent a 4 hour ATT installation this past Friday, January 20th. During this installation phone service was unavailable. During the installation an issue with the phone service was discovered and phone service will continue to be unavailable until Tuesday, January 24th. We apologize for any inconvenience. Elle is still available during regular office hours and at enewbold@kwpmc.com
Wednesday, October 12, 2016 @
09:10 PM
Hello neighbors.  As of now the amenity center is back open; pool, basketball court, and playground. Thank you for your patience while inspections and repairs were made.
Saturday, October 8, 2016 @
06:10 PM
Dear WL Neighbors,
We hope this finds everyone safe and without damage.
If you know of damage to the Waterleaf common areas, please report it to support@waterleafhoa.com so that we may get someone out for restoration. Please note the following:
– The Amenity Center area and pool are closed until further notice. This includes the basketball courts and playground. Please know that this is for your safety and we will notify when the areas re-open.
-There is absolutely NO dumping allowed at the amenity center dumpster!! There are signs posted with the rules and video surveillance. There have already been violators caught. There will be fines imposed!!!
We are very fortunate to live in Waterleaf. Again, let's remember to reach out to those in need. If you have neighbors who need help, if YOU need help, please let others know or email support@waterleafhoa.com and we will post here on the WL FB so that anyone who can lend a hand will know.
Be safe and take care!!
WL HOA BOD
Monday, September 12, 2016 @
11:09 PM
Just a reminder that there is an HOA meeting this Thursday, September 15th, at 6:00pm in the Waterleaf Elementary School library/media room. Homeowners are welcome to speak during the Homeowners Forum held at the conclusion of Board business. Please be sure to sign up on the form. Each homeowner is allowed the floor for 3 minutes. Thanks and hope to see you there!
Wednesday, August 24, 2016 @
08:08 PM
There is a new bus stop for Waterleaf students attending Landmark Middle. Starting Friday, August 26th, the new stop will be at the corner of Candlebark Drive & East Hindmarsh Circle. Pick-up is at 9:05am and drop-off 4:20pm. The bus number is 679.
Tuesday, August 23, 2016 @
02:08 AM
Good news neighbors! According to the Duval County Schools transportation manager, Waterleaf will be getting a bus stop in the neighborhood for Waterleaf students who attend Landmark Middle School. The exact location of the bus stop has yet to be determined but should be announced in the next 2-3 days. Stay tuned!!
Tuesday, August 16, 2016 @
02:08 AM
Good evening neighbors. Below is an excerpt from the official JSO report regarding the recent home burglary in the 500 block of Candlebark. Please, if you are a victim of a crime report it immediately. If you see anything that appears suspicious or out of the ordinary, report it. The smallest thing could be huge. Thanks!
"The victim reported the burglary the following morning after the incident and the victim stated that they may have left their garage door open during the night while they slept. According to the report, someone inside the burglarized home observed a tall male with hair walking out of the residence with items. As a result of the time of night and low visibility, a clear description was unable to be given. According to the report, the vehicle in the garage was also burglarized, with several items taken from both the home and vehicle."
Saturday, August 13, 2016 @
05:08 PM
A home burglary was reported in the 500 block of Candlebark today. The burglary occurred during the night while the residents were at home. No one was physically injured. Please take extra precautions. If you have home surveillance that you think could assist JSO please contact the HOA board. Thanks and be safe!
Wednesday, April 20, 2016 @
06:04 PM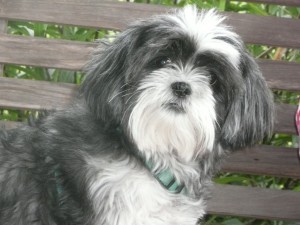 We are all sharing this time and place together, so it behooves us all to be mindful and considerate neighbors of each other. If you own a pet, please be mindful of the laws put in place by the City of Jacksonville. In short, pet owners must pick up solid wastes from their pets and maintain control of their animal, typically by means of a leash. We've provided easy access bagging stations throughout the neighborhood. With that said, any issue that a resident has with another, in regards to a pet, be it noise, poop or restraint, please contact Animal Control, Jax non-emergency or file a complaint with the city of Jacksonville. This is their jurisdiction and does not involve the Homeowners Association. Please read the "Covenants and Restrictions" document you all agreed to when purchasing a home in Waterleaf. This will better help you understand what the HOA is charged with enforcing.
Lastly, please do not take on the responsibility of another life (pet) if you cannot immediately and in the foreseeable future care for the animal. We have several feral cats residing in Waterleaf and pet abandonment is not only sad, cruel, it is also against the law.
Here are some links to help you find the information you need.
Waterleaf Guidelines page
City of Jacksonville Animal Ordinance page
City of Jacksonville Title 6 – Animals document